New Westminster Massage Therapy
Massage therapy is becoming an increasingly popular method of health and wellness for people from all walks of life. From athletes to busy professionals, massage therapy is becoming the go-to for relaxing, recovering from injuries and getting rid of aches and pains.
But when searching for a massage therapist, it's important to ensure that you're getting the best of the best. Registered Massage Therapists (RMTs) are the most reliable and highly-qualified practitioners when it comes to massage therapy. This is why Pacific Health and Sports Therapy is the go-to for all massage therapy needs in New Westminster.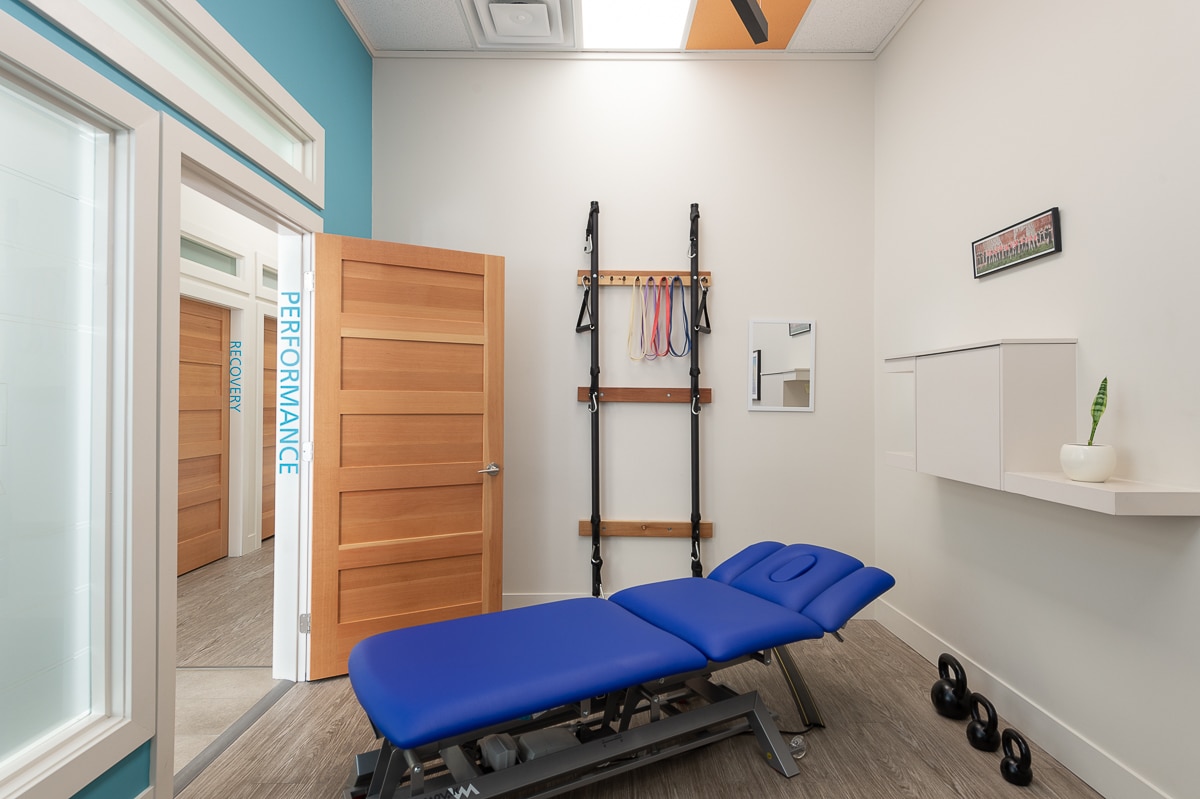 Massage Therapy with an RMT: The Big Difference
It's important to note that not all massage therapists are registered. If a therapist isn't registered, they may lack the proper training and expertise to provide the best possible care for your massage needs.
An RMT will ensure that you get the most out of your massage treatment by providing a personalized plan that is tailored to your wellness goals. An RMT with Pacific Health and Sports Therapy will go even further by providing a comprehensive approach that combines massage therapy with other treatments, like physiotherapy and chiropractic care.
Here's what makes RMTs stand out:
Highly qualified, having passed an extensive exam administered by the College of Massage Therapists of British Columbia (CMTBC).
Implement evidence-informed treatments, ensuring that the most up-to-date research is put into practice for your massage therapy treatments.
Knowledgeable about anatomy, physiology, and biomechanics (the way the body moves and how it works).
Able to properly assess and diagnose injuries, working with other healthcare professionals when necessary.
Use a variety of massage techniques to provide customized treatments that are tailored to your individual needs and preferences.
Pacific Health and Sports Therapy's massage therapy clinic in Burnaby and New Westminster offers a wide range of massage therapies, from Swedish to deep tissue massage. Our team is comprised of highly experienced and knowledgeable RMTs who are dedicated to providing top-notch massage therapy services.
Benefits of Massage Therapy with Pacific Health and Sports Therapy
There are many benefits to massage therapy, which is why it's become such a popular treatment modality. With the help of our RMTs, our patients have reported improvements in a wide variety of health conditions, including:
Fibromyalgia and chronic pain
Digestive disorders and stomach problems
Insomnia and other sleep disorders
Paresthesia and nerve pain
Sciatica
Soft tissue pain
Temporomandibular joint pain
There are also a number of other potential health benefits, such as:
Greater joint flexibility
Improved circulation/blood flow
Lowering a high heart rate
Promotion of tissue regeneration
Our Massage Therapy Services
We understand that everyone is different, and we tailor our treatments to each individual's needs. These are some of our services and massage techniques:
Relaxation massage is a gentle form of massage that is designed to promote relaxation and stress relief. Your RMT will utilize soothing techniques to help ease tense muscles so that you can experience maximum tranquility.
Deep tissue massage is a powerful form of bodywork that can alleviate pain and stress through the utilization of firm, targeted pressure. Your RMT will utilize this technique to assist in restoring balance throughout your body.
Have you ever experienced pain that radiates from one area to another? Chances are, this is caused by tight muscles known as trigger points. To alleviate the discomfort and tension in these areas, a Trigger Point Massage may be just what you need. As your RMT applies pressure directly to the affected regions, knotty tissues will start loosening up and any lingering aches will slowly dissipate over time.
Physically demanding activities place a significant amount of strain on the body; thus, sports massage is created to help your body reclaim its strength after testing it with exercise. It can assist in enhancing flexibility and movement range, as well as minimize the odds of injuries. For athletes, using this before or during competition may enhance their performance while post-competition massage helps them recover faster.
Pregnancy / Prenatal Massage
Contrary to what many people think, prenatal massage can be extremely helpful and is entirely safe for pregnant women. Cushions that provide comfort during the session are designed in order to cradle your tummy so you can lie down comfortably. Prenatal massages offer a variety of advantages such as alleviating pain and stress while inducing relaxation.
Ongoing pain is often caused by myofascial limitations, which are sections of tightness in connective tissues. Myofascial release is intended to liberate these bindings and reduce suffering. Your RMT will apply soft and constant pressure to expand and loosen the fascia for relief.
If the service you are looking for is not mentioned, please contact us and we can discuss the options available. We have RMTs who specialize in a range of techniques and may be able to help you.
What to Expect from Our Specialized Massage Therapy
Each session with us here at Pacific Health and Sports Therapy is designed to meet your individual needs. Once you walk into our treatment room, you can trust that your care is personalized and tailored to bring balance to your body.
Step 1: Assessments – Our therapists will assess your body to determine the cause of your pain or discomfort.
Step 2: Treatment Plan – We will create a treatment plan that is tailored to your individual needs.
Step 3: Treatment – We will use a combination of massage techniques (including deep tissue, Swedish, Trigger Point Therapy, and more) to provide pain relief and promote relaxation.
Step 4: Follow Up – We will follow up with you after the session to ensure that your treatment is effective and to make any necessary adjustments.
Every session offers you an opportunity to get closer to achieving your health and wellness goals.
Pacific Health and Sports Therapy – Trusted Registered Massage Therapy Services in British Columbia
The team at Pacific Health and Sports Therapy is committed to providing exceptional massage therapy services in Burnaby, New Westminster, and throughout British Columbia. Our practitioners are highly trained and certified registered massage therapists, so you don't have to worry about your health and safety.
We will match you with a registered RMT that best suits your individual needs. Our massage therapists have a wide range of techniques and specialization to choose from, so you can be sure that you are getting the best care possible until you become pain-free. Plus, we offer flexible scheduling and payment options so you can easily fit massage therapy into your lifestyle.